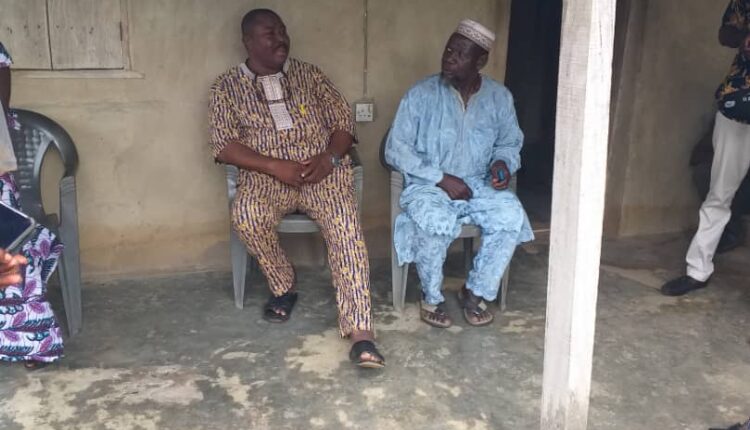 Alli Visits Family Of Man Who Died While Searching For Place To Register For PVC The candidate of the All Progressives Congress (APC) for the Oyo South senatorial district, Akogun Sharafadeen Alli has visited the family of a youth who died in an accident in Ido local government area of Oyo State while searching for a place to register for Permanent Voters Card (PVC).
Oyoecho.com reports that one person died out of the seven youths who were involved in the the accident.
Our correspondent gathered that seven youths Ward 5 of Ido local government last week headed to register for their PVC in Ido township when he encountered the untimely death.
But the former Secretary to the state government, Akogun Sharafadeen Alli who visisted the family of the deceased and those injured said the deceased made a supreme sacrifice for the country.
The APC leader noted that all Nigerians must see the sacrifice as reason to promote good governance in the country.
He said; "We are here today to pay a condolence visit to the relations of those affected during a recent accident in Ido local government. I saw it on social media and decided to visist them, especially the
relations of man we lost to the accident.
"His death is painful and unexpected.  For someone to wake up and decided to register for PVC, such individuals deserve commendation. They desire good governance. I wish those injured quick recovery and I wont leave them until they are back on their feet."
Alli urged goverment at all levels to see to the welfare of the youths and make PVC registration more easier for the people, especially those at the rural areas.